Danish Genetics mother line
The Danish Landrace, Danish Yorkshire and Danish Duroc breeds are part of the Danish Genetics breeding program.
The female animals of the Danish landrace and the Danish Yorkshire are also used in the Danish crossbreeding program.
The gilts (LY / YL) that result from the crossing of these two breeds have the best properties for the economical production of fattening piglets.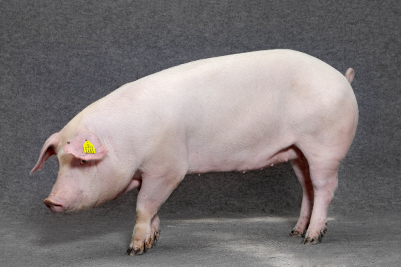 This is what distinguishes the Danish Landrace (LL):
high fertility
large and robust litters
good mother properties
strong foundation
good handling
This is what distinguishes the Danish Yorkshire (yy):
high fertility
large and robust litters
good mother properties
high daily gains
very good feed conversion
unique meat quality