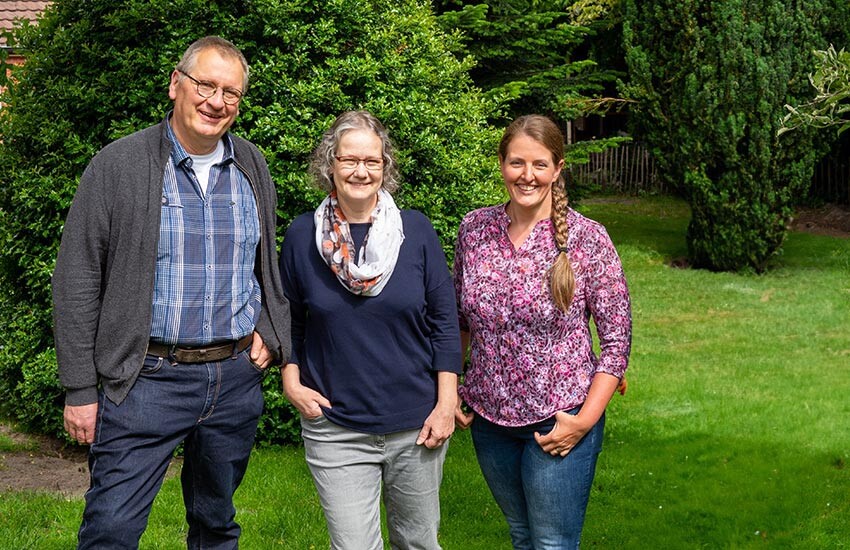 (left to right.: Heinrich Ganseforth, Andrea Ganseforth, Christina Schwanda, Klaus Koopmann • see also: Contact persons)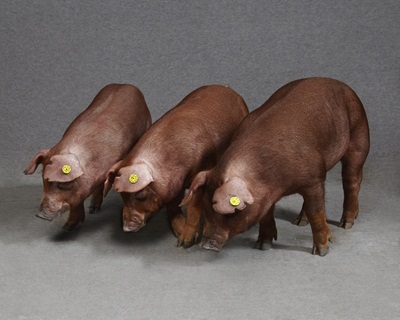 A.G. Stalltechnik & Genetik GmbH (AGSG) was established in 2009 by Heinrich and Andrea Ganseforth. Their professional experience from over 20 years breeding sows on their own farm gave a big profit to the company. Since 2003 we are working with Danish Genetic, so today we can refer to more than 15 years experience with this successful genetic.
An important part of our company is the sale of Danish breeding stock, Danish gilts and Danish Duroc, directly from Denmark.
We know our business and that means we are able to deliver the right gilts for each farm; and a funded consultation as well.
Our team likes to assist you in herd management and herd health as well as in stable building or economic analysis of your farm. Because every part is important when the whole shall work.
Our innovating stable concept teams modern stable technology and innovative energy concepts with the latest knowledge about animal welfare. Of course the economic aspect is taken into account also!
The high qualified team from AGSG, consisting of economic experts, master farmers and agricultural engineers is working with heart and mind. We care for your success.
Our slogan: men, animal and environment in focus!